People who make goals for themselves are not only driven to reach them, but they also do. If you have a goal in life, you have the motivation to get up and work for it. Even young children should learn how to set goals and work toward them.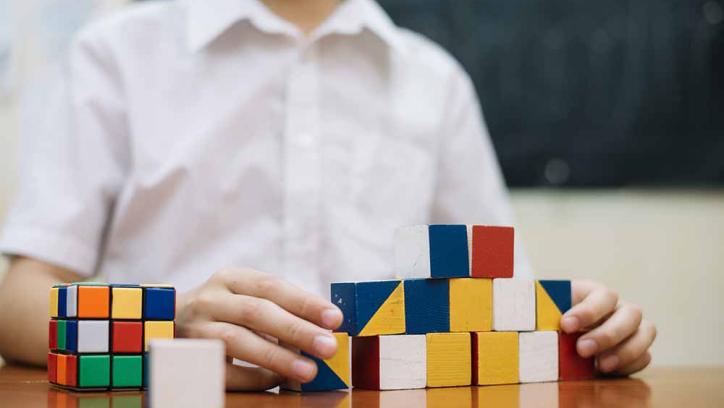 If you make monthly or annual goals, it's a good idea to teach your child to do the same. Teach your child to set goals from a young age, whether for school or something else. Read this article if you want to know how to teach him. This article talks about setting goals and how to teach kids how to do them.
What does "setting goals" mean?
Setting goals is like making plans for the future. For example, goal setting is when a kid plans to study for a test or prepare for a big basketball game. In the same way, if a child wants to be a pilot when he grows up, that will be his life goal. We have goals in life, but we don't collaborate on them. To reach any goal, you must plan and work hard every day. So, goal setting is about making a plan to reach a certain target or goal.
Why is it important for kids to make goals?
Setting goals provides kids with something to work toward. This way, your child will know what to do to reach a certain goal. This will help him feel better, stay focused, and make better decisions. It has also been seen that kids who have things to look forward to are doing better than kids who don't have anything to look forward to.
How to Assist Your Child in Setting Goals
Here are a few ways you can teach kids about setting goals:
Start Small
Start with small goals when you teach your child about setting goals. You can start with weekly or monthly goals and work your way up to bigger ones. His small successes will make him happy and motivate him to set more goals and work hard to reach them.
Let your child go after what he wants.
It's essential that what you would like your child to do also appeals to him. Imagine if your child wants to be a cricket player, but you help him learn to play the piano instead. This might not work and only make you and your child grow apart. Let your child find what he loves to do, and then work with him to do it.
Set a good example.
Kids love to do what their parents do, so if they see you doing anything, they may do it. So, please include your child in your plans, but only the ones that are right for their age. If you want to make a new kitchen garden, your child can help you plan it. He will enjoy making plans with you, and he'll also learn how to make plans.
Provide a Realism Check
Kids aren't old enough to know how important it is to work hard to get something. Your child may not realize how hard they have to work to reach a goal. And if he fails, it's clear he gives up or gets upset. But you have to tell your child what problems they might have to face. Tell him he must get up and work again if he falls. Teach him not to give up halfway and to work very hard if he fails.
Applaud his efforts.
It's crucial to keep your child interested and excited about the trip. Your child might lose interest if they don't get enough praise and motivation. So, don't forget to thank and praise your child for his hard work.
Think about the obstacles.
Just as it's important to set goals, it's also important to talk to your child about the problems or obstacles he or she is likely to face while trying to reach those goals. Talking to your child about problems will help them be ready for them. Also, if he runs into problems, he will collaborate harder to reach his goals. It is crucial to assess the plan and determine what changes need to be made.
A fun way for kids to set goals
Here are some games for children that can help them set goals and learn from them:
Put together a vision board.
Ask your child to cut out pictures from magazines and newspapers that show what he wants to be when he grows up. Put these pictures on the board and put the board in your child's room. Your child may be more likely to follow his dreams if he sees this every day.
Play a Quiz Game
Ask your child about his goal. This will help you figure out what he wants out of life and help him understand it better. If he tells your child to "study and practice," you know he's on the right track. But if he doesn't work hard, you have to make him realize that he will never get the grades he wants if he doesn't study. If you calmly talk to him, he will understand.
Make a Fortune Wheel
Make a wheel and cut it up into parts. Write about different things, like school, sports, family, etc. Let your child pick anyone, and then help them set goals to reach that person. For instance, if he says he wants to study, ask him how he plans to do that. He can prepare to study every day for 3–4 hours and take a test once a week. Let him color the part of the wheel about school so that he will see it daily and be motivated to work hard.
Make a bowl full of hopes.
Everyone in the family should write their hopes, dreams, and goals on separate pieces of paper and put them in a jar or a big glass bowl. Keep this bowl where everyone in the family can see it every day. It will help them remember to work toward their goals. After a certain time, take out the papers and read each person's goals. 
Play the Wishes and Stars Game
This game is a lot of fun. Request your child to think of three things he might be good at and start making those his stars. Ask him later what skills he needs to learn and make those his wishes. Your child's wishes can become goals, and you can help him or her reach these goals.
Please help your child plan for his life instead of letting things occur independently. We hope the tips above will help you and your child learn about setting goals. These tips will help your child set goals and achieve them.