Raising kids is not easy. If you keep giving in to their demands, they won't understand how important it is. If you don't give in, they'll throw fits. When kids are stubborn and throw tantrums at a party or crowded place, it can be frustrating and embarrassing for parents.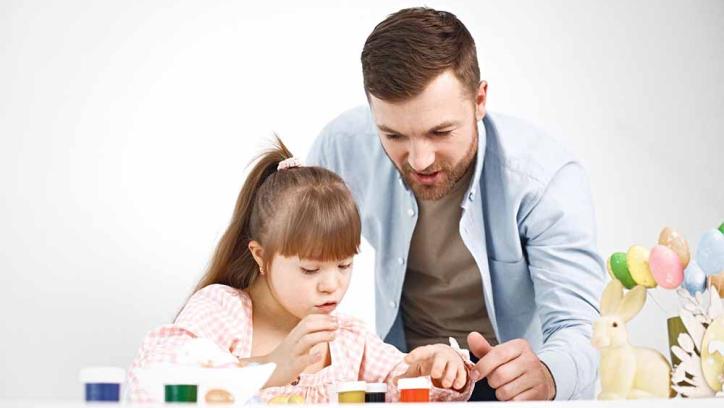 Don't worry if your children are demanding and won't listen. When a child has a meltdown in public, there are a few things you can do. One of them is to teach the child how to control himself or herself. Please find out how to teach kids to control themselves.
Why is it essential to instruct children in self-control?
Self-control is an important skill for kids because it will help them become more grown-up adults in the future. Children can use the skill of self-control in their everyday lives. Self-control is the skill of being able to control your emotions, your behavior, and your desire for immediate gratification. If you teach them these things, you will help them become more mature people.
Children who don't have self-control act out more than their peers, which is another important reason to teach them this skill. As parents, we sometimes think it's simpler to give in to a child's demands than to deal with his yelling, crying, and temper tantrums. This may be why a child is so stubborn in the first place. But you can shape your child's behavior with a little bit of time.
How to teach a child to control themselves
Here are some things you can do with your kid to teach him how to be self-controlled:
Use the Reward Method
If you praise children for good behavior, they are more likely to do it again. Give your child rewards when he or she behaves well in different situations. For instance, you could start giving him a sticker calendar for every day he showed self-control. This will keep your child happy, and he'll learn this skill quickly.
Teach Your Child How to Respond When Called
Instruct your child that if you contact him from somewhere, he shouldn't just yell, he should come to where you are and talk to you. This will teach your child that self-control also means stopping what he's doing to do something else.
Use Reminders
Children are frequently distracted and have a hard time remembering things. So, as parents, if you remind your child of things at the right time, it will be easier for him to learn how to control himself. For instance, when your child is angry, remind him immediately of what you've taught him regarding self-control and tell him to take a deep breath to calm down. You can also tell him every morning before school to be nice to certain other kids and to not get angry when other kids are mean to him.
Set Rules
For younger kids, this is very important. Your child needs to know exactly what is required of him, what is allowed, and what is not. This way, you can assist him in learning to control himself in a planned way. The rules will be easier for your child to remember if they are easy to understand and not too complicated.
Be a Good Example
Children look up to and often copy what their parents do. The most effective method for teaching your child self-control is to show them how to do it yourself. Be a good example for your child because they will learn to control themselves by watching you. 
For example, don't reach for your child when you're mad. Show him you can control your anger by smiling and talking it out when it's time for him to go to bed, turn off the TV and tell your child that it's time for you to go to sleep, too. He'll learn about you and stop throwing fits.
Don't be flexible about your child's bedtime.
When it's time for bed, kids always make a fuss. Use the fact that they don't want to go to bed as a chance to teach them how to be self-controlled and disciplined. Make your child do the same things every night before bed so he can go to sleep when it's time without arguing.
Make errands into games.
Children will learn self-control quickly if they find it fun to do so. So, make chores such as cleaning toys or even doing homework into a fun game with a reward. This will get them going.
Give it a Break
When kids show self-control with one task, they may be unable to do the same with the next task. So every once in a while, give them a break. This will enable them to develop self-control slowly and steadily until they are old enough to do it independently.
Change how you react to bad behavior.
Giving in to your child's demands just because he is yelling or screaming won't help him learn to control himself. Your child will learn a lot about self-control if you are firm and don't give in, even if you don't raise your voice or make threats. This will require a lot of patience from the parent.